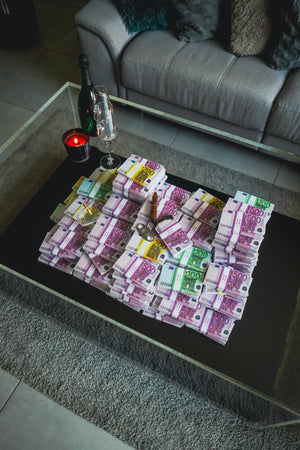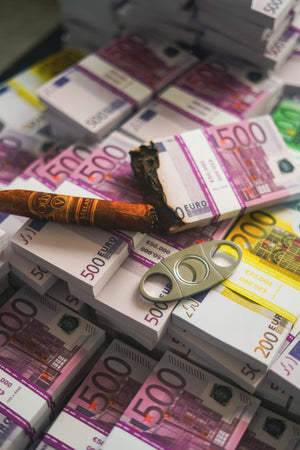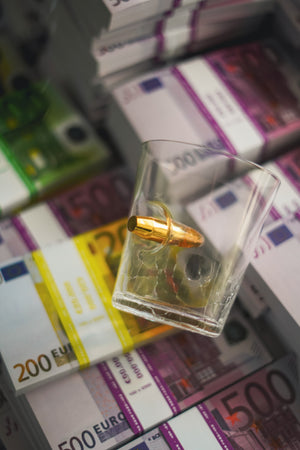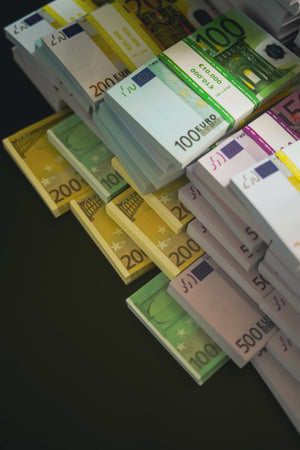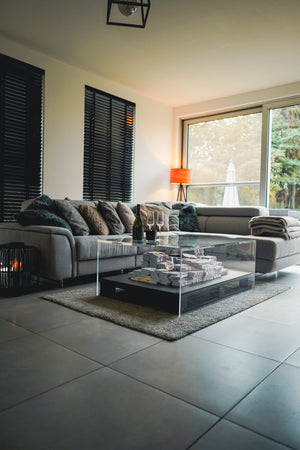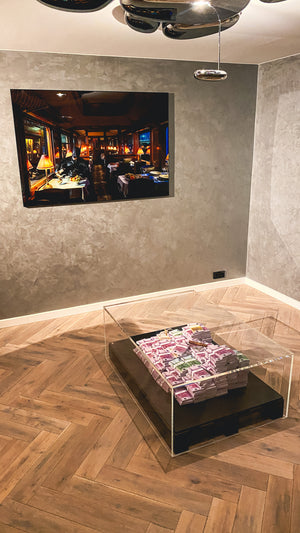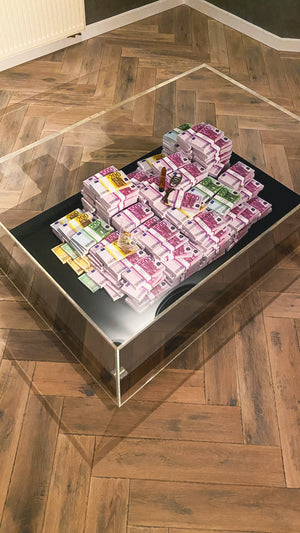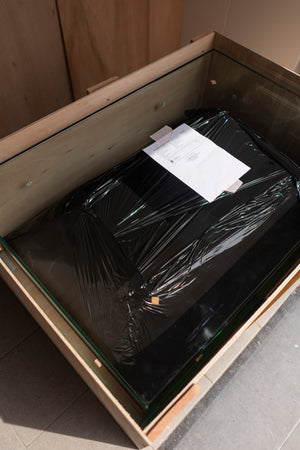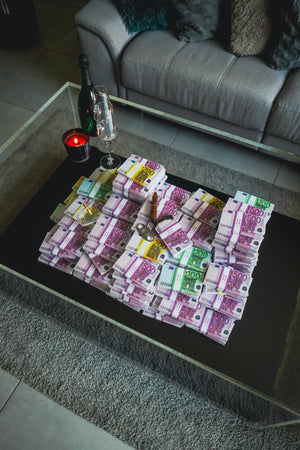 THE GENTLEMAN'S PALLET EURO
Imagine you're smoking that cigar while sipping your favourite whiskey and meanwhile getting shot... All that over some cash. Our Gentleman's pallet is the most extravagant piece of our collection.  The 8mm tempered glass cover is made from toughened glass (a type of safety glass processed by controlled thermal or chemical treatments to increase its strength compared with normal glass). The Pallet can be used as coffee table or just as a decoration piece in your entrance lobby or living room. It has a sizing of 125cm x 85cm on 45cm heigh and has a weight of approximately 50kg. The tempered glass cover can also be taken off to add some personal pieces. 


* 2-3 weeks production time
* Overseas it comes in a wooden bespoke crate, shipped by air.
PS: No, it's not real money.