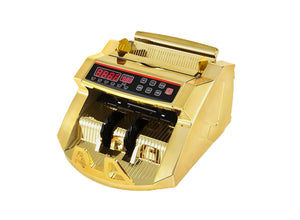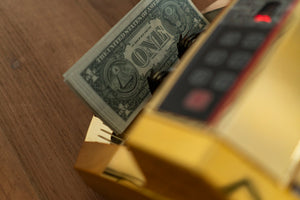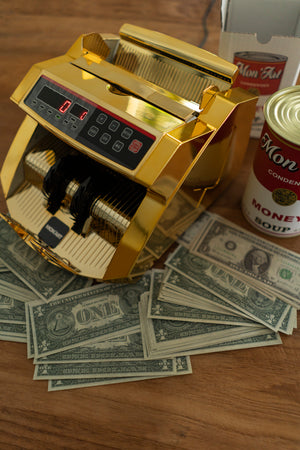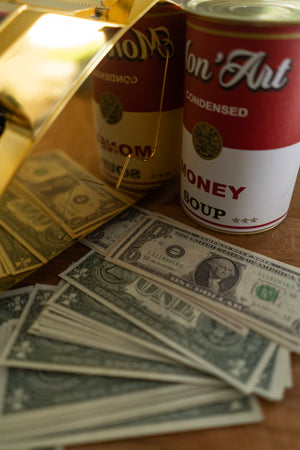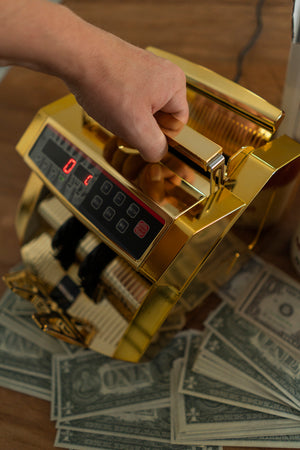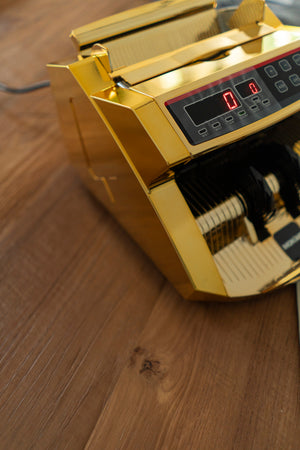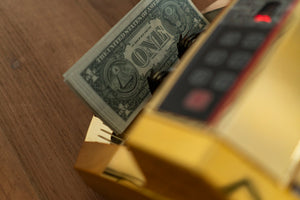 GOLDEN MONEY COUNTER
Golden Money Counter 
Product description:
You're tired of counting your money? This machine will do it for you! All kind of bills/currencies, whenever you want. And because counting doesn't have to be boring, we decided to make it gold chrome, because everything is more fun when it shines! 

Every money counter gets a FREE Money Soup extra! That way you can always count money, even when you don't got some laying around! 
Counts real money, all kinds of currencies!
Money counters shipped from our own local stock in Belgium.