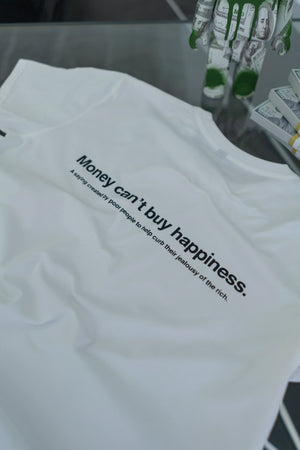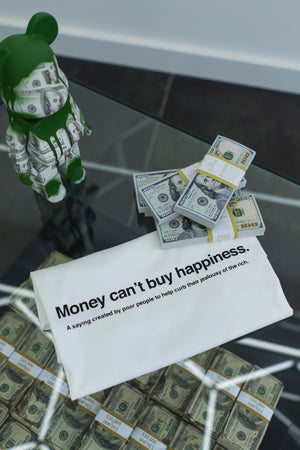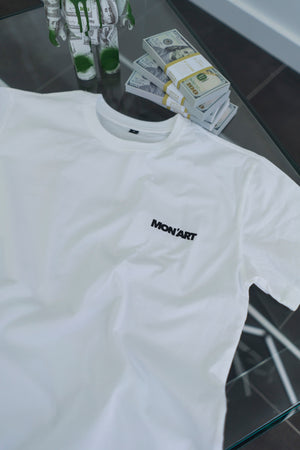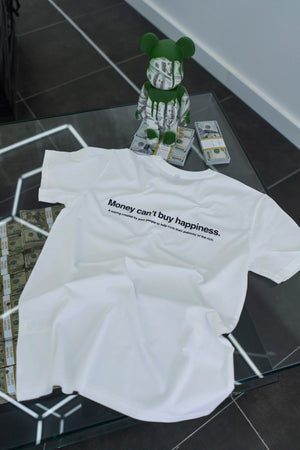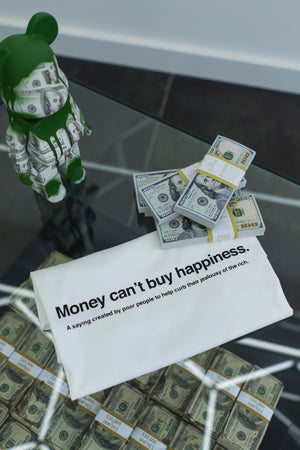 MONEY CAN'T BUY HAPPINESS T-SHIRT
Money can't buy happiness!
A saying created by poor people to help curb their jealousy of the rich. 
Front side: Mon'Art logo - Rear side:  Money can't buy happiness

Our high quality t-shirt comes in black. It fits men & women as it's unisex! 
Please choose your size well as we don't do any returns on wrong sizes, we're not a clothing company. All hoodies & t-shirts have a normal European sizing. Just buy your regular size which you wear in other quality t-shirts!