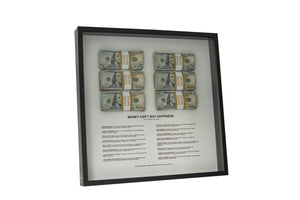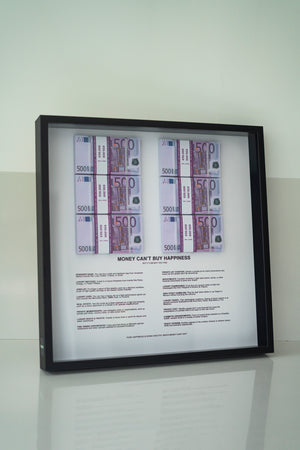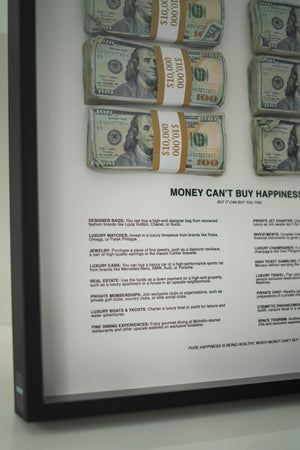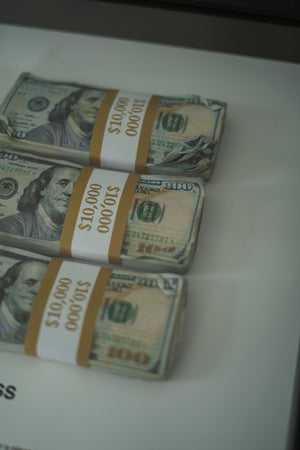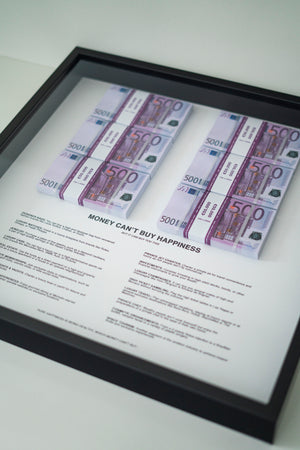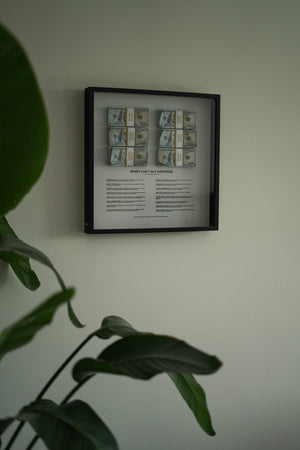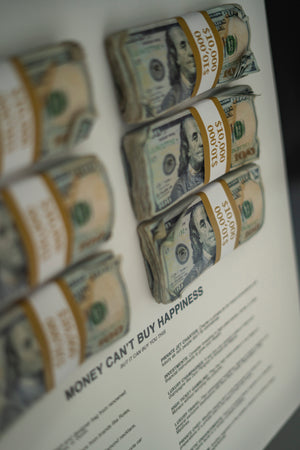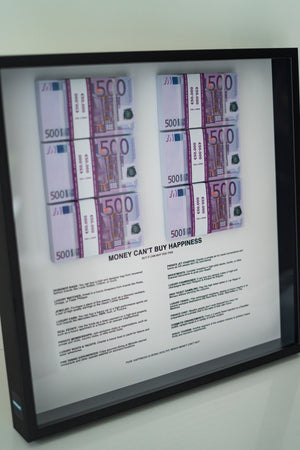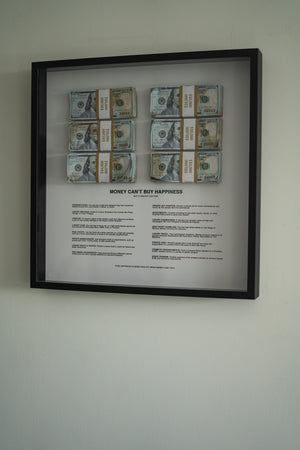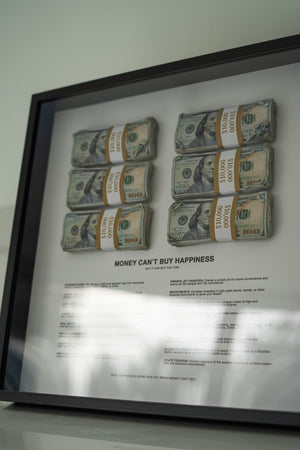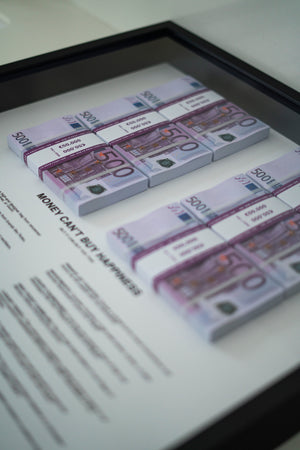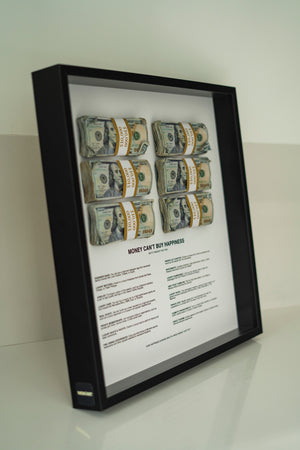 HAPPINESS FRAME
HAPPINESS FRAME
Product description:
Money doesn't by happiness, but it can buy you a lot of other things!
We made a fine selection on what and how to spend them hunnids. The bills are aged by us to give it that unique and authentic look. 
This frame is just perfect for your living room, perfect for your office, perfect to motivate you! 
50 x 50cm x 7cm frame now available with only 100 pieces made. It is shipped in a wooden crate.