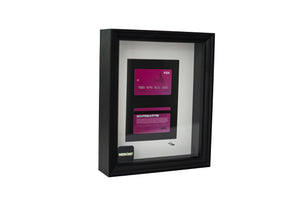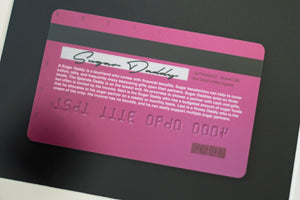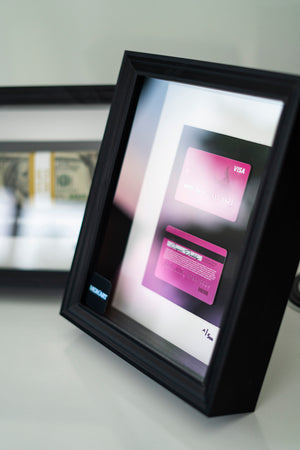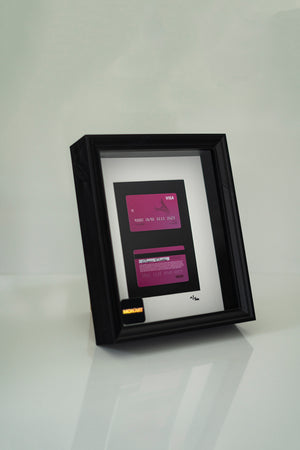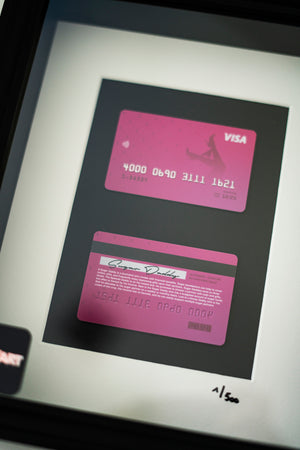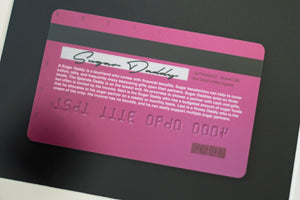 SUGAR DADDY VISA FRAME
Sugar Daddy Visa Frame 
Product description:
A Sugar Daddy is a boyfriend who comes with financial benefits. Sugar benefactors can help to cover tuition, bills, and frequently enjoy bestowing gifts upon their partners. Sugar Daddies exist on three levels. The Splenda Daddy is on the lowest end. He promises to shower a partner with cash and gifts, but often is limited by his income. Next is the Sugar Daddy who has a budgeted amount of sugar funds that he allocates to his sugar partner on a weekly or monthly basis. Last is a Honey Daddy who is the cream of the crop. His income has no bounds, and he can easily support multiple sugar partners.

The luxury frame is made from black wood and has a size of 28,5cm wide on 23cm high. It has a very deep 6cm frame to give it that extra depth. Covered with a high quality plexiglass to give the artwork even more amazing looks. Real glass won't even be fun to ship as we would need to add glue to the box to fix the broken glass due to shipping. 
This frame comes in a box with inside protection, we know you will not keep the box but it just makes sure the product arrives in 1 piece. 


Limited to 500 pieces.
Ps: This is a real plastic card with embossed numbers and chip but unfortunately it does not work in any device or it does not give you any unlimited amount of fuel. Unfortunately. It do makes a fun artpiece tho!