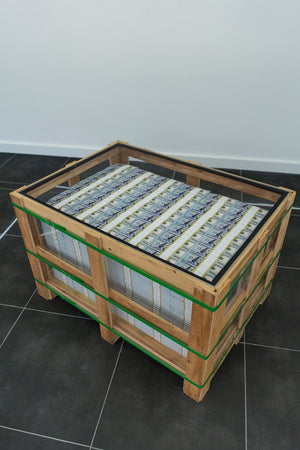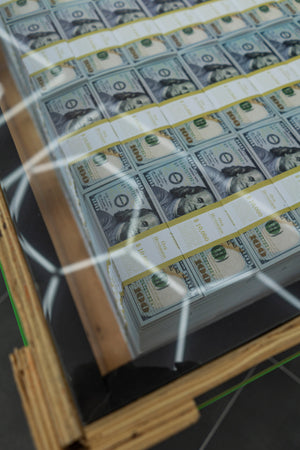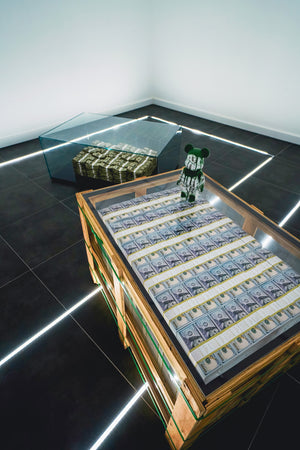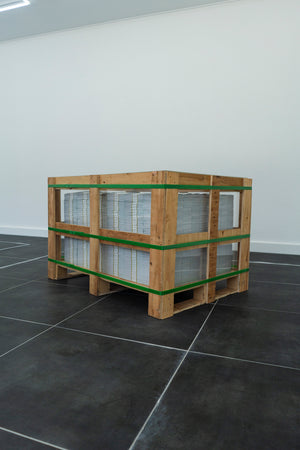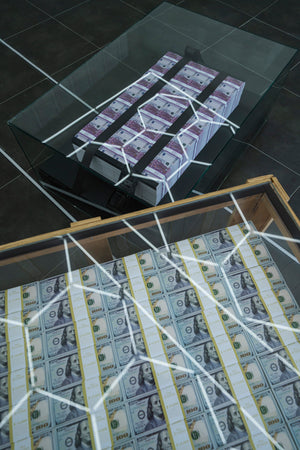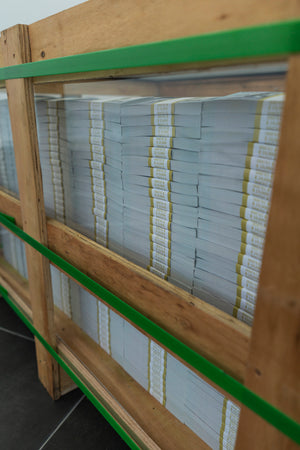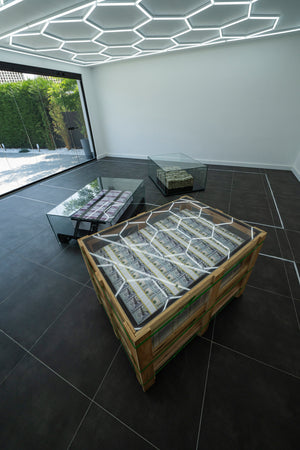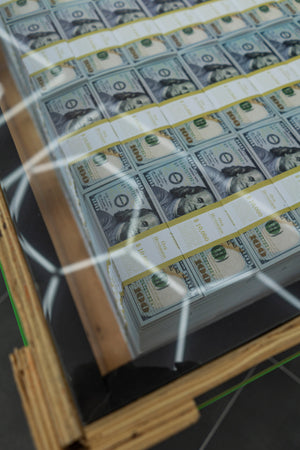 THE CRATE
Just when you thought it couldn't get any crazier, we created this piece! 18.4 million inside!
The Crate is our biggest work to date, it took us a few weeks to create this to the notch filled piece. The top plexiglass is made of 15mm thick ultra clear plexiglass. Yes it can resist your coffee mug, glass of champagne or stripster. Sides are also covered with plexiglass. The crate be used as coffee table or just as a decoration piece in your entrance lobby or living room. It has a sizing of 110cm x 80cm on 90cm heigh and has a weight of approximately 80kg. The top plexiglass cover can also be taken off to add some personal pieces. 


* Production time: In stock, ready to ship 
* Overseas it comes in a wooden bespoke crate, shipped by air.
* ONLY 1 PIECE MADE - 1/1 PIECE
PS: No, it's not real money.