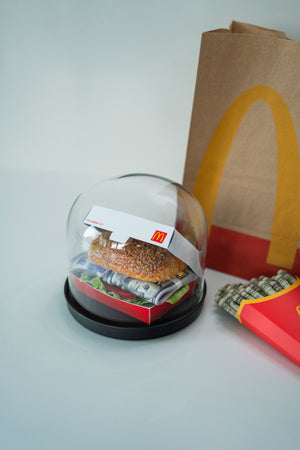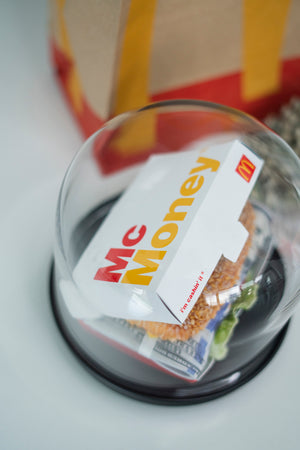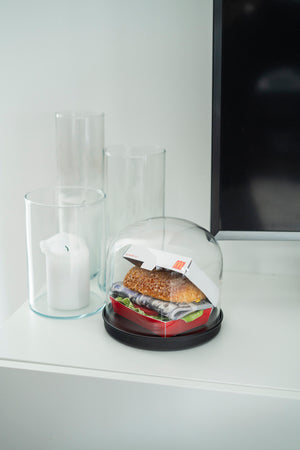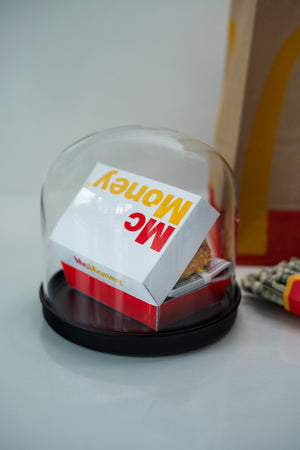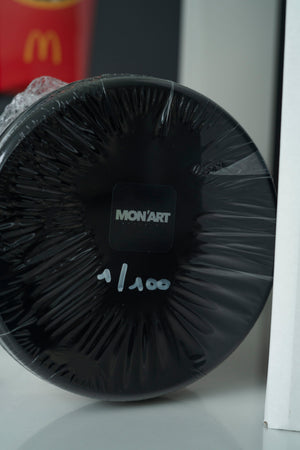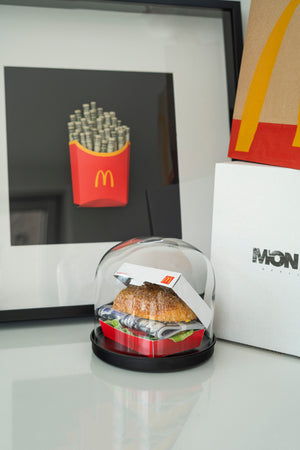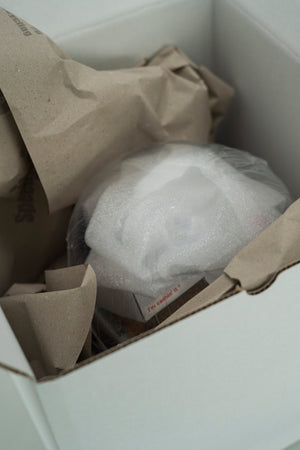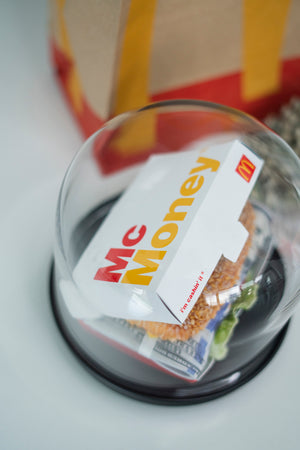 MC MONEY
Mc Money Hamburger
Product description:

A hamburger bun topped with sesame seeds, $20.000 cash, crispy lettuce, tomato and some dressing are all the ingredients for a tasty Mc Money hamburger!

Not your average artpiece but for sure a talking piece for sure. This Mc Money comes with a glass dome for the perfect way of showcasing this piece. Comes in a custom made double boxed box with inside protection so we're pretty sure it will arrive in 1 piece. 
They are limited, as in 100 pieces made of this. We could make more but then you wouldn't feel that special when you buy this product.