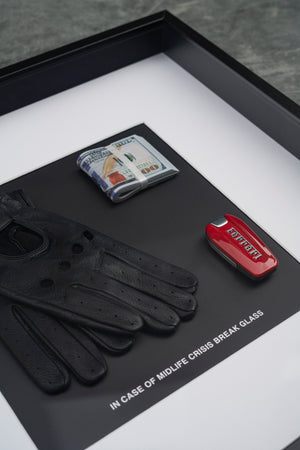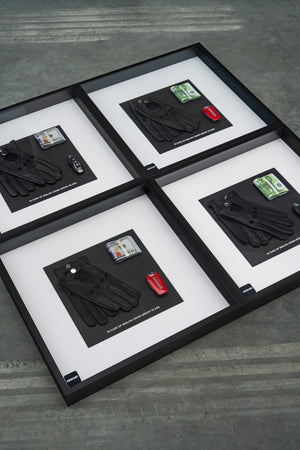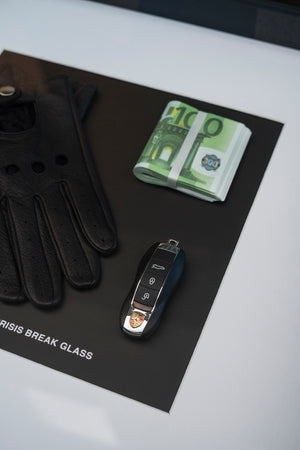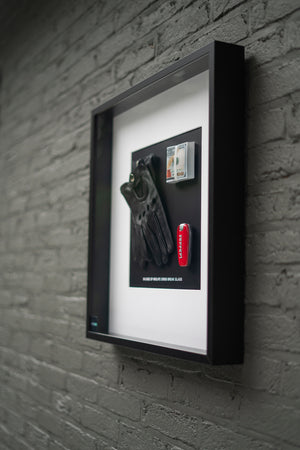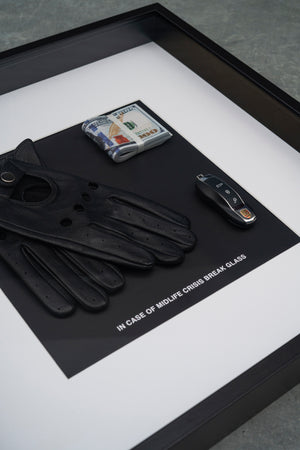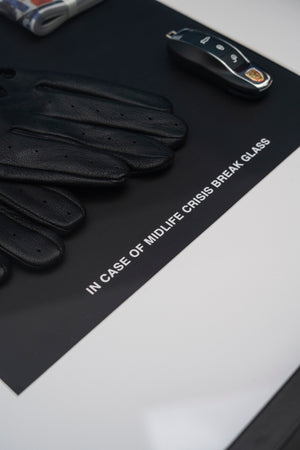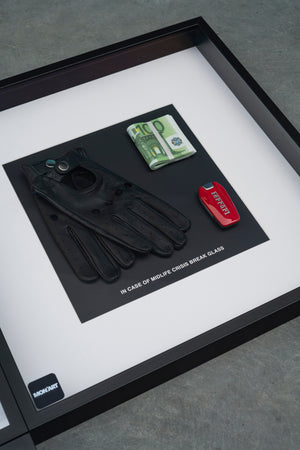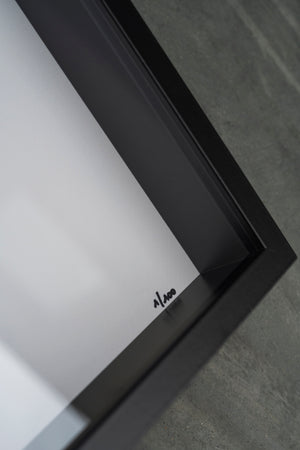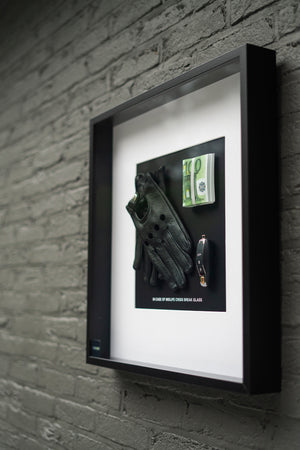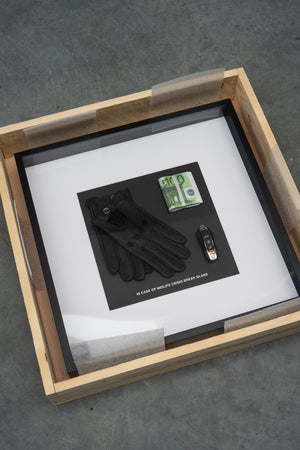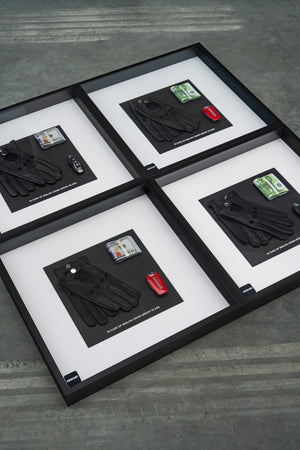 MIDLIFE CRISIS FRAME
MIDLIFE CRISIS FRAME
Product description:
We all get to a point in life where we want an overpriced sportscar and start wearing leather driving gloves when driving it... there's no escaping to it. It's all about embracing the timing of it and getting the right car.
This frame is just perfect for your living room, perfect for your office, perfect to motivate you! 

50 x 50cm x 7cm frame now available with only 100 pieces made of each version.
It has a very deep 6cm frame to give it that extra depth. Covered with a high quality plexiglass to give the artwork even more amazing looks. Real glass won't even be fun to ship as we would need to add glue to the box to fix the broken glass due to shipping. 

Frame comes in a wooden crate for a flawless delivery.
Ps: Don't play yourself as you know the money ain't real. The carkey is real.