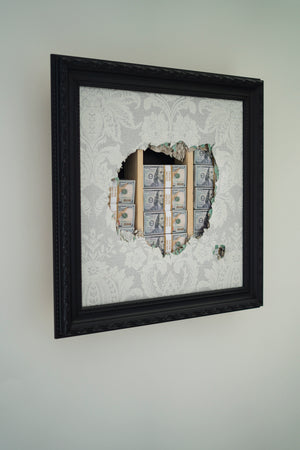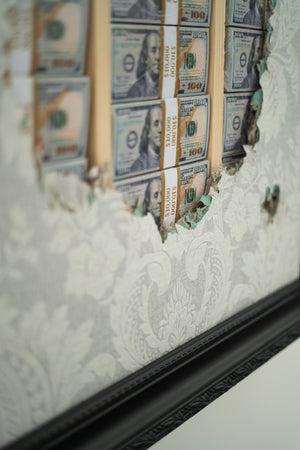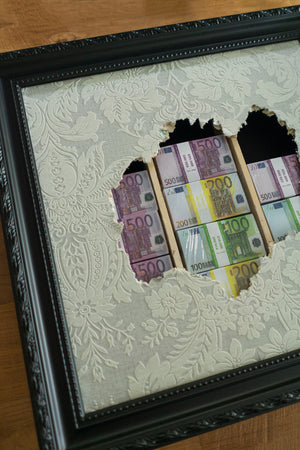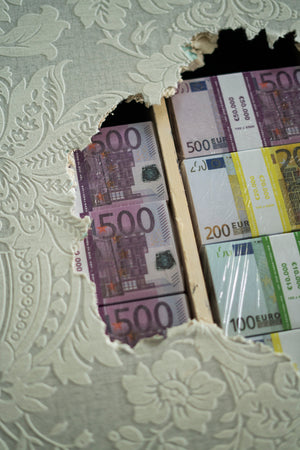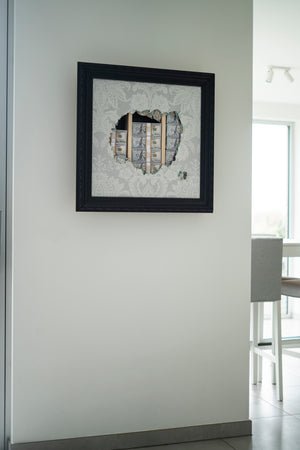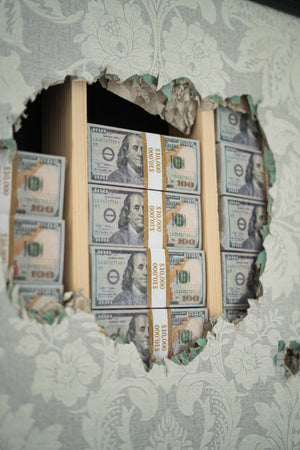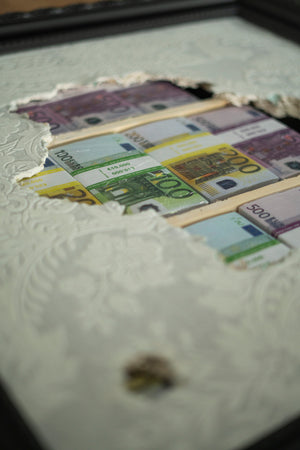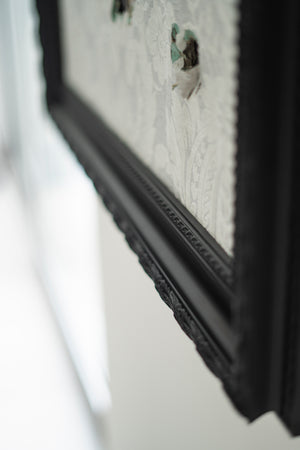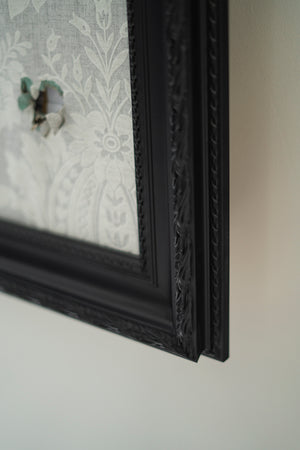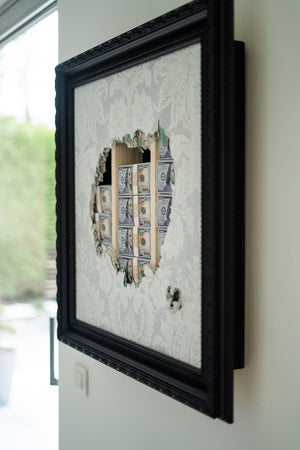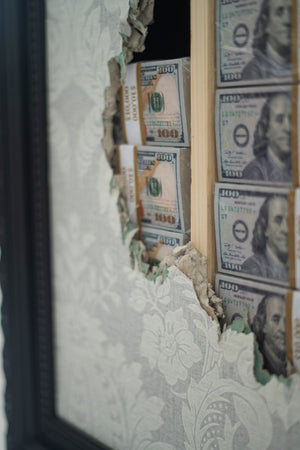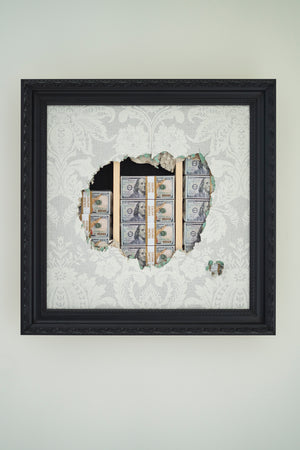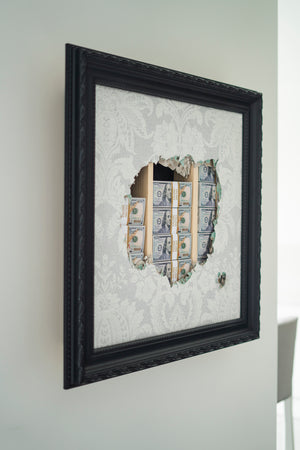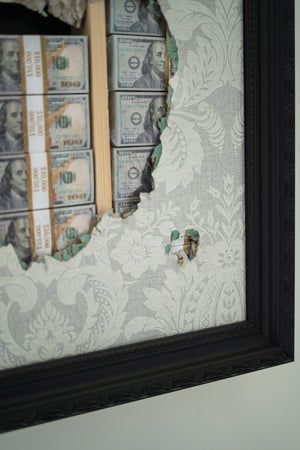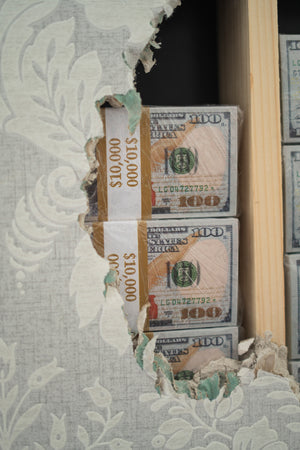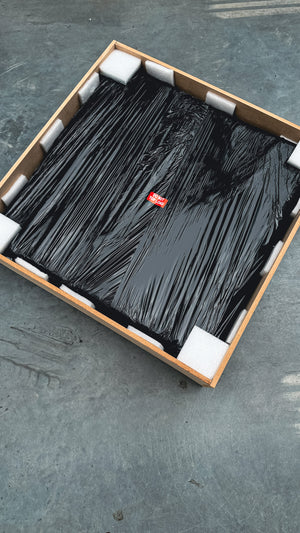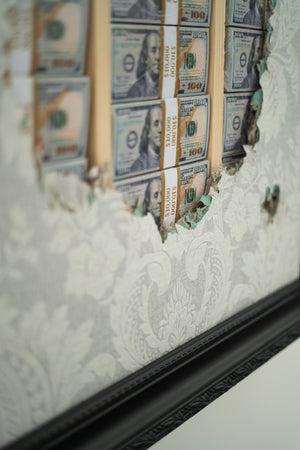 THE CLASSIC VAULT
How do you store your cash at home? Behind a drywall or under your mattress? We would go for the drywall as it stacks easier and it's only accessible with a sledgehammer, which is basically safer. 
This piece has a very luxurious and detailed frame and has a sizing of 75 x 75 x 12cm.
The perfect talking object for your living room, office or bedroom. 

Only 10 pieces will be made of each currency, all numbered. 
It comes in a bespoke wooden crate.  
Production time: 1-2 weeks