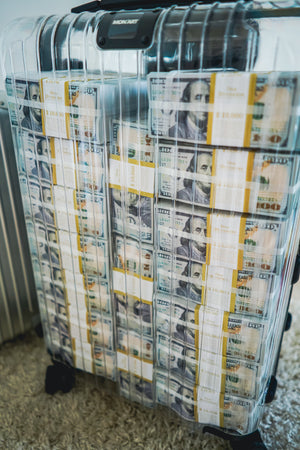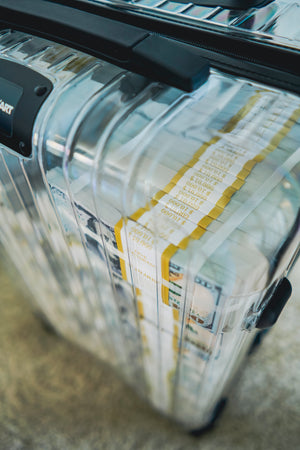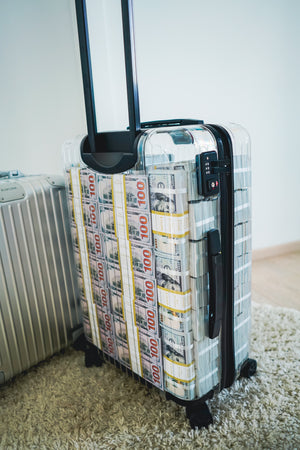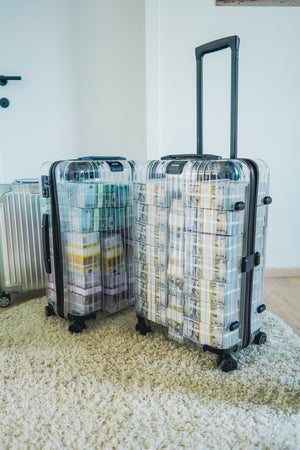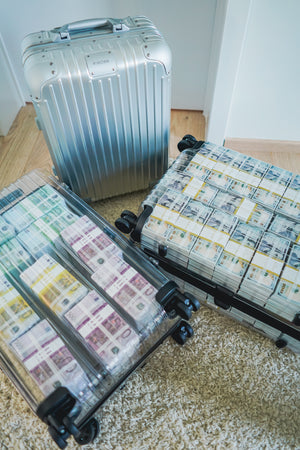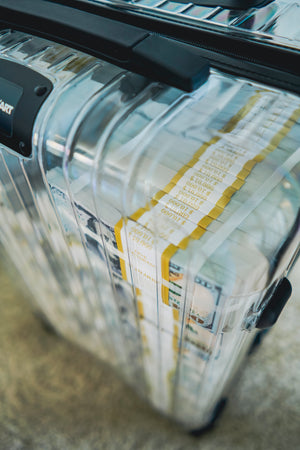 THE DOLLAR SUITCASE
We love talking objects and pieces that make your friends talk about it when they come in to your living room or office! This piece checks all the boxes! 
We all like to travel, right? We all like to have financial freedom, right? With a filled suitcase like this you can have both! 


This piece measures 63 x 44 x 23cm and contains a lot of awesomeness and money! As we all know, money has his wheight and this piece comes in at 20kg!