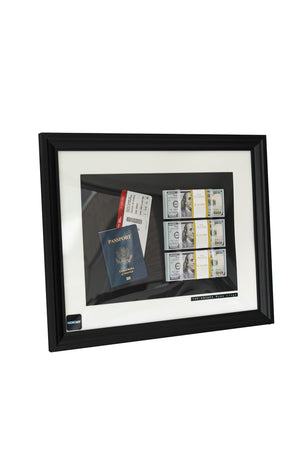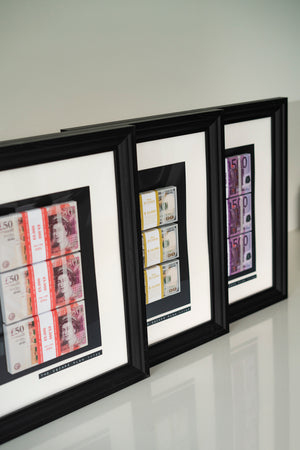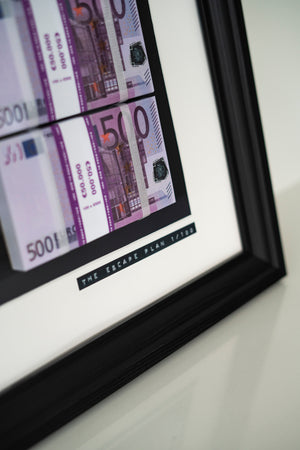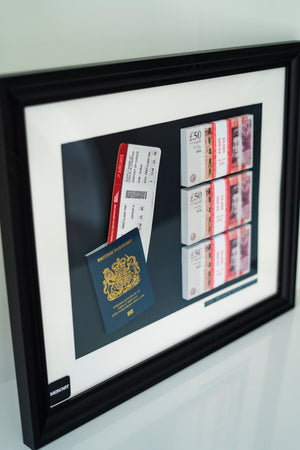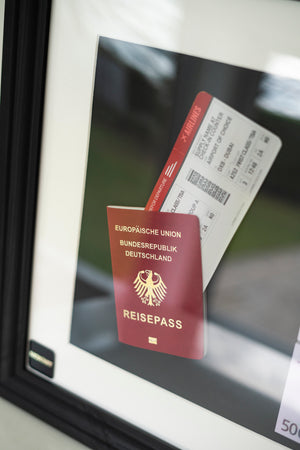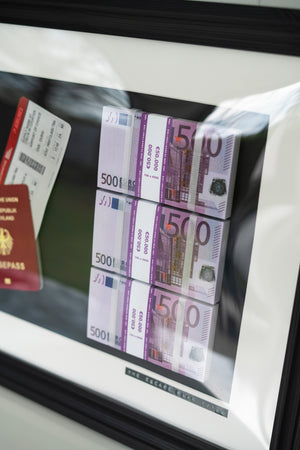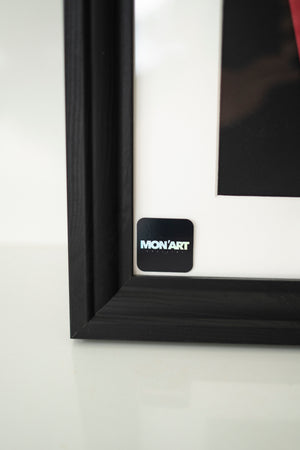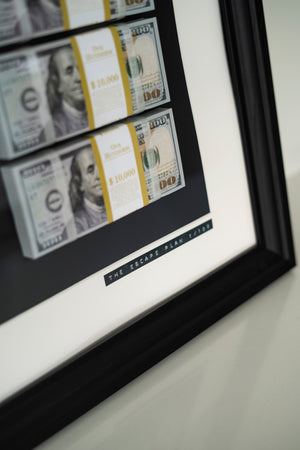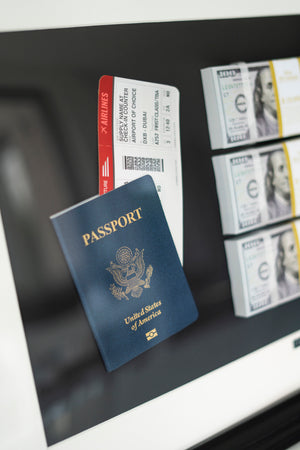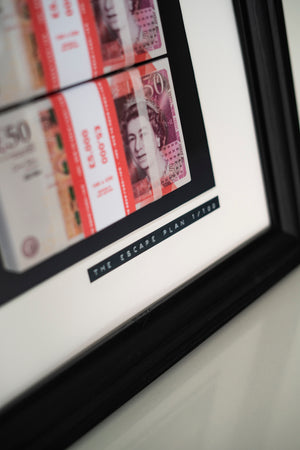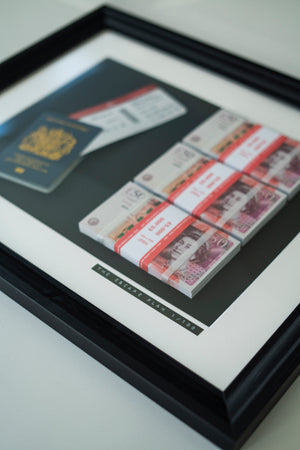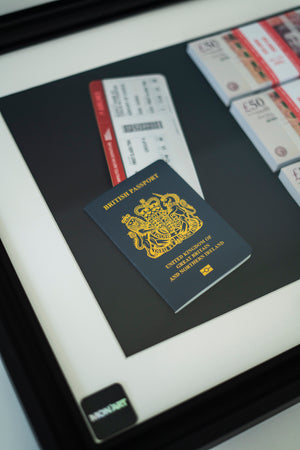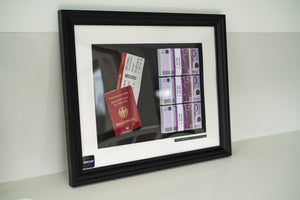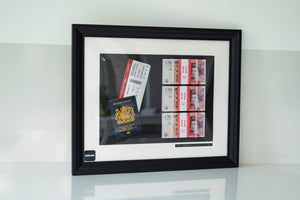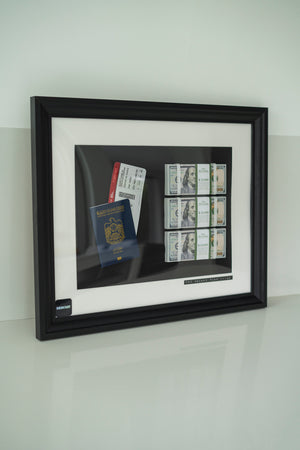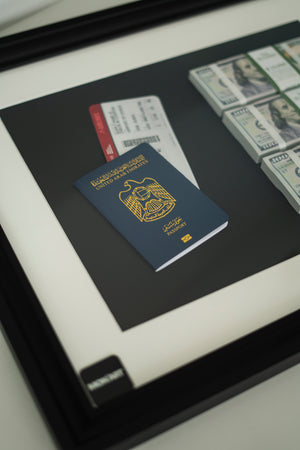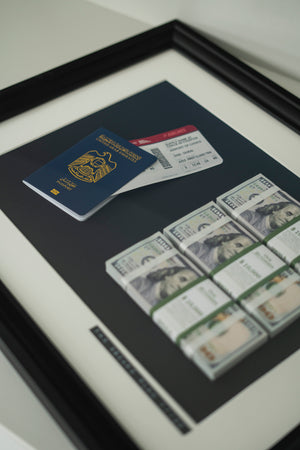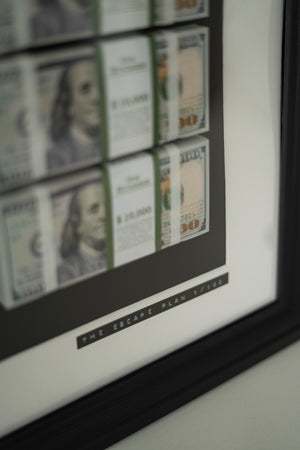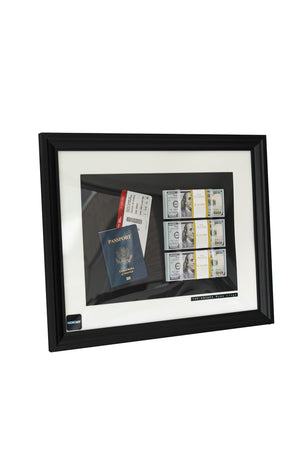 THE ESCAPE PLAN FRAME
The Escape Plan frame
Product description:
A captivating blend of artistry and imagination designed to fuel your wanderlust. Measuring 50x40cm, this frame encapsulates the thrill of escape with a carefully crafted replica flight ticket to Dubai, a pristine new passport, and a tempting stash of cash discreetly integrated within.
This piece serves as both a visual delight and a source of inspiration, making it the perfect addition to your space. Hang it in your living room, bedroom, or office, and let the promise of adventure beckon every time you glance its way.
The "Escape Plan" frame isn't just decor; it's an invitation to dream, a motivation, a symbol of possibilities, and a reminder to seize the chance for spontaneous exploration. Elevate your surroundings with this unique piece, and let the allure of distant horizons capture your imagination. Embrace the call of adventure with our "Escape Plan" frame—because sometimes, all it takes is a glance to start your journey.
50 X 40cm frame now available with only 100 pieces made of each passport/currency.
Available in 4 versions:
- American passport with dollar bills 
- German passport with euro bills
- UK passport with pound bills
- UAE with dollar bills