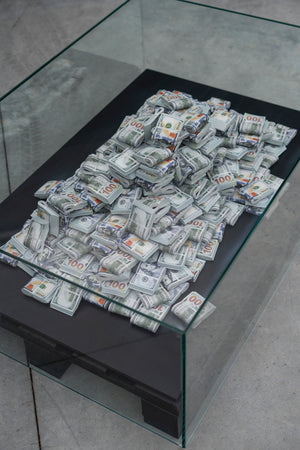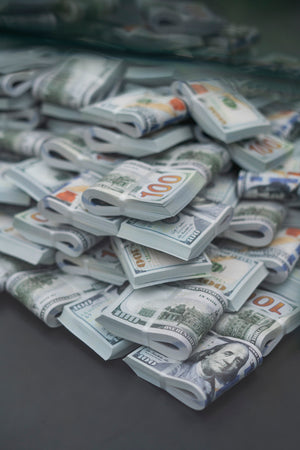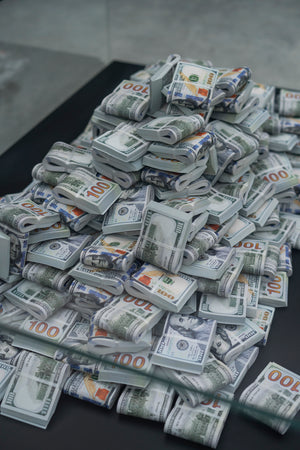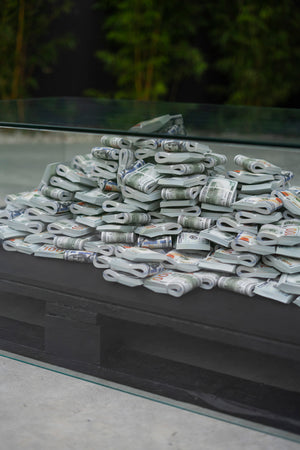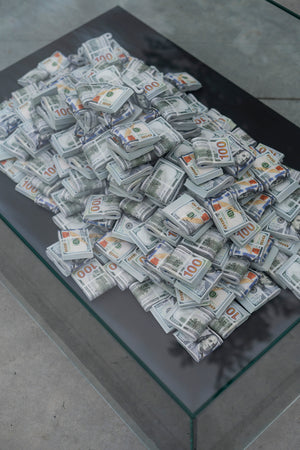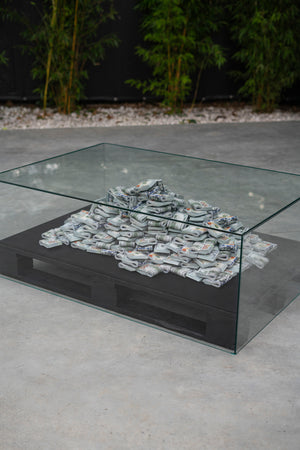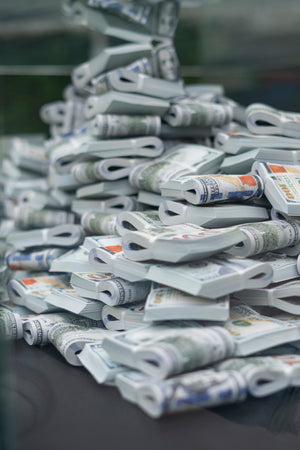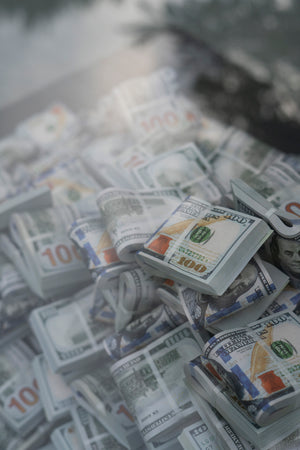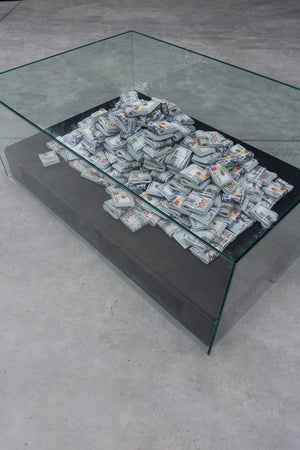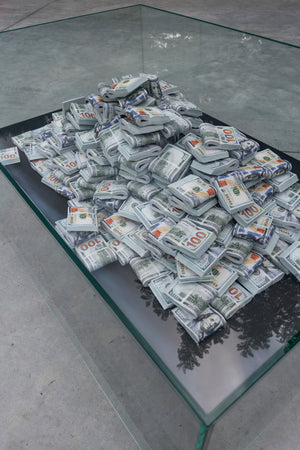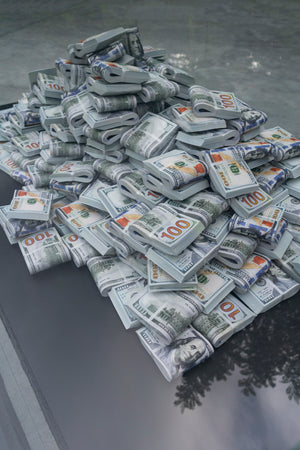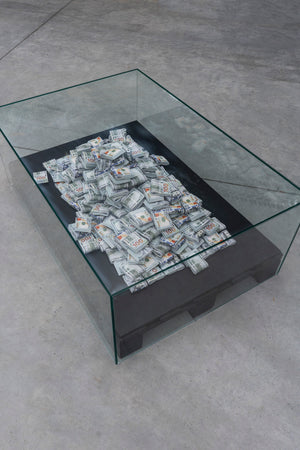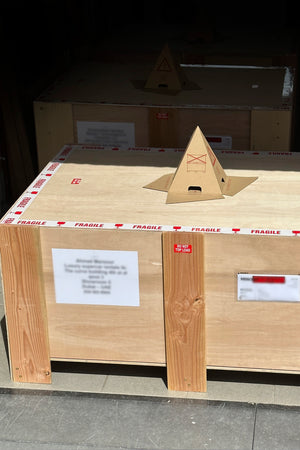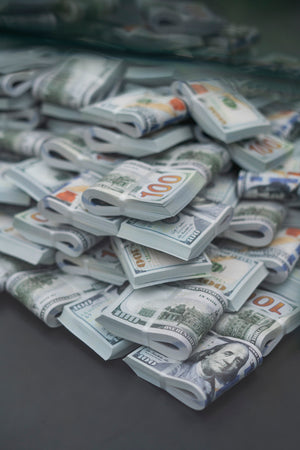 THE PILE
Stacks of crisp banknotes, bound together with precision. The pile seemed almost surreal, a surreal manifestation of dreams and desires, of plans fulfilled and opportunities seized. It is a symbol of power, capable of shaping destinies, fueling passions, and changing lives.
The Pile can be used as coffee table or just as a decoration piece in your entrance lobby or living room. It has a sizing of 125cm x 85cm on 45cm heigh and has a weight of approximately 60kg. The tempered glass cover can also be taken off to add some personal pieces. 


* Production time: IN STOCK, Ready to ship/deliver
* Overseas it comes in a wooden bespoke crate, shipped by air.
PS: No, it's not real money and yes they're all glued together.