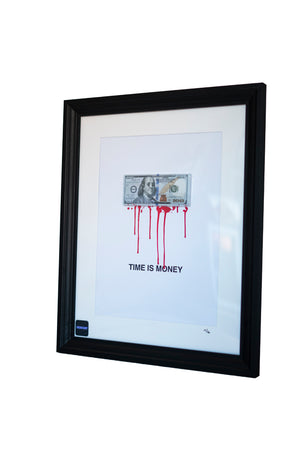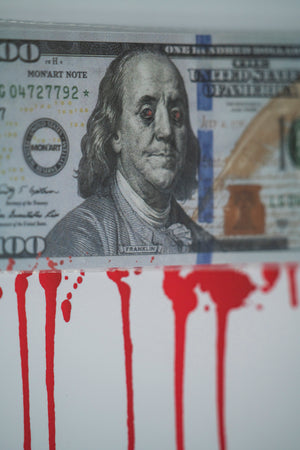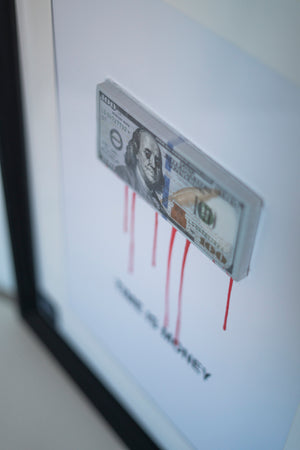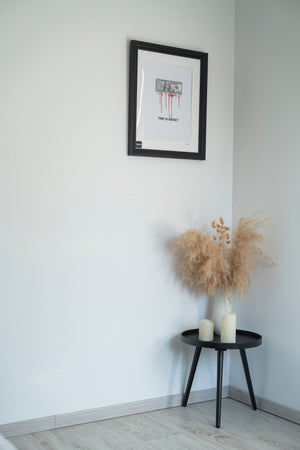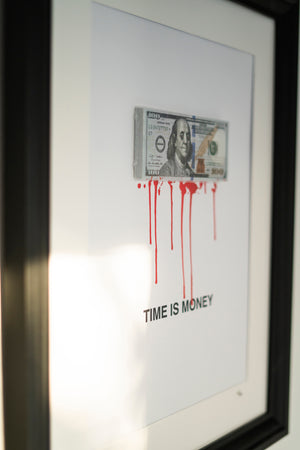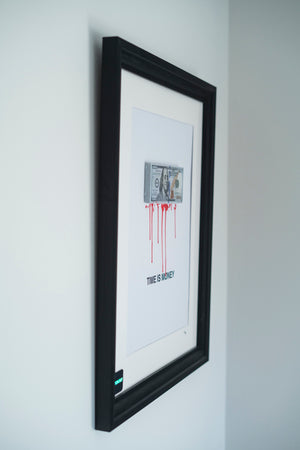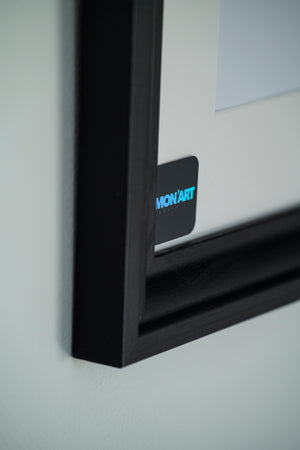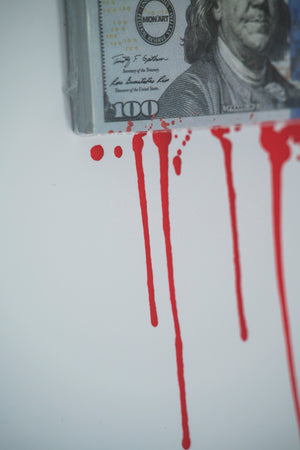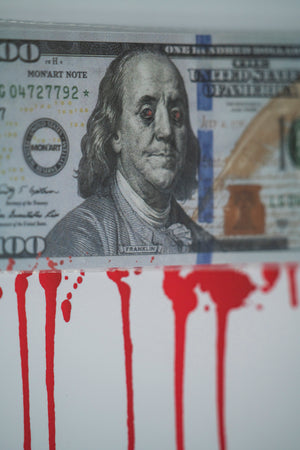 TIME IS MONEY FRAME
Time is money frame
Product description:
Time is money, that's a fact! You can always get money back when you spend it but you can't get time back! A very tired Benjamin Franklin is working hours to earn you those $100 bills! Time, sweat and blood is spent to make that money! 
60 X 45cm frame now available with only 50 pieces made.